Listen in to LuLu LoLo on WBAI Talk Back New York, We, and Thee Edition With John McDonagh, Corey Kilgannon, and Suzanna Geraghty discussing the lack of monuments to women
Our conversation begins around 17:40 but check out the entire show it's great: http://nuarchive.wbai.org/mp3/wbai_151111_100003talkbackNYW.mp3
LuLu LoLo as Joan of Arc of 14th Street
Asks "Where are the Women?"
A Call for Monuments of Women in New York City

Art in Odd Places 2015: RECALL
Curated by Kendal Henry and Sara Reisman
Founder/Director Ed Woodham
LuLu LoLo as Joan of Arc of 14th Street calls attention to the lack of public monuments honoring women in New York City, highlighting the disgraceful inequality of 150 monuments honoring men as opposed to only 5 honoring women.
Lulu LoLo will invite the public to pose with a placard proclaiming their choice of a woman who deserves a permanent monument in New York City during these times:
Saturday, October 10th and Sunday, October 11th, 2015
1:00-1:30 pm at the Jeanne d' Arc apartment building 200 West 14th Street at 7th Ave.
1:30-2:00 pm March on North side of 14th Street from 7th Avenue to Union Square Park
2:00-2:30 pm Southwest corner of Union Square at14th Street and University Place
2:30-3:00 pm at Gandhi Statue Southwest corner of Union Square Park
AiOP Opening Reception: Friday, October 9th
• 5:00 - 8:00pm at Pedro Albizu Campos Plaza14th Street between Avenues B & C
The public's choices and images will be posted:
Facebook: wherearethewomenmonuments
Twitter: @FabLuLuLoLo
Instagram: thelululolo

Marcantonio and Immigration
Thursday, October 15, from 2:00 to 3:30, @ CUNY's Hostos Community College, Bronx, NY.
This will be the Vito Marcantonio Forum's 3rd program at Hostos: the focus for this program is Marcantonio and Immigration. Presenting: Prof. Gerald Meyer, LuLu LoLo Pascale, and Roberto Ragone. Hostos Community College, 500 Grand Concourse, Bronx, NY 10451
Michael Parenti Book Presentation
Saturday, October 31, from 2:00 to 4:00 @ NYPL's Mulberry Branch Library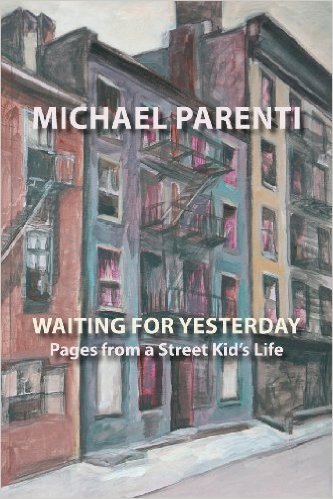 VMF will present a symposium on Waiting for Yesterday (Bordighera Press), Michael Parenti's memoir of growing up in Italian Harlem. Speakers will include: author Stephen Siciliano and dramatizations by activist, actor and marketing expert, Roberto Ragone and life-long East Harlem resident performance artist, LuLu LoLo Pascale. The format encourages audience participation. NYPL Mulberry St., 10 Jersey St, New York, NY 10012 The Vito Marcantonio Forum (VMF) is an educational organization dedicated to preserving the history of the radical political tradition of East Harlem, the cultural backdrop of Italian Harlem and El Barrio and increasing awareness of the American Labor Party that Marcantonio led for years; and the critical role of the Left that rallied to Marcantonio.
For more information, visit the Vito Marcantonio Forum
Video: The Vito Marcantonio Forum Symposium on Michael Parenti book "Waiting for Yesterday..Pages From a Street Kid's Life" Moderated by Gil Fagiani with appearances by Stephen Siciliano, LuLu LoLo Pascale, Roberto Ragone and Michael Parenti